Our People
Korvest employs people from a wide range of backgrounds.

It is management's responsibility and commitment to provide both an interesting and challenging work environment that pools these unique talents in harmony.
Management recognises that the ongoing success of Korvest has been made possible by the cooperative spirit of our staff to work as a team and take on tomorrow's challenges today.
We will continue to embrace this philosophy through the ongoing training, education and development of our people to ensure we remain at the forefront of industry.
Senior Management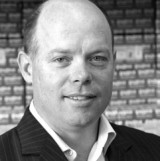 Chris Hartwig
General Manager - EzyStrut
With over 25 years of General Management experience, Chris is a strong, respected, and visionary leader. Chris has solid experience and understanding of the steel, manufacturing, and electrical/energy sectors and has used this to lead EzyStrut into a market leading position over the past few years.

A common theme of Chris' management style is a relentless focus on safety, effective channel strategies, customer service and quality in all businesses as well as a commitment to the bottom line.

Career highlights include business restructures that improve business performance and reduce costs, as well as developing a loyal and long-term staff base through approachability, communication, and the building of mutual respect.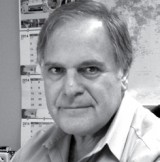 Paul Assaf
General Manager – Power Step and Ttian Technologies